Garage Door Installation Michiana
Michiana Residential Garage Doors
Michiana Garage Services is a fully insured garage door and construction company who focuses on garage door installation and building quality garages. We also provide affordable and prompt garage door repairs throughout Our team is led by the owner, who is on every job whether we are building you a new garage from the ground up, installing a new garage door, or repairing your old garage door. Michiana Garage Services are experts in all facets of garages, and our garage door company always works hard to provide the best service and craftsmanship in the South Bend and Elkhart areas.
Commitment to our Garage Door Customers
• Over 10,000 garage doors installed
• Owner is on every job.
• I get it done and I get it done right!
• Affordable Rates & Prompt Service
Michiana Garage Services
• Garage Door Installation
• New Garage Construction
• Garage Door Repairs and Service
• Garage Door Replacement Springs, Cables & Drums
• Garage Door Replacements
• New Garage Doors
• Garage Door Openers
• Keyless Entry Options
Providing Same-day service or in many cases next business day service.
Call Michiana Garage Services at 574-266-7978 to schedule a no-cost, no-obligation inspection or estimate.
Michiana Garage Services is a family owned and operated business. Our mission is to serve our customers with kindness, have pride in our craftsmanship and quality in a product you can depend on. Also, delivering on what we say we are going to do. Taking the time to hear what you want, not what our agenda is. It's simple: we do business the way we want business to be done for us. Cost, quality, kindness and quick response is our focus.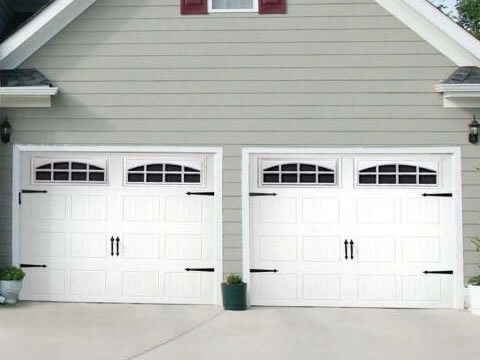 Contact us to get started, 574-266-7978
We offer a 100% Guarantee
on all our work!