Garage Services Michiana
Michiana Garage Door Service & Repair
Proffitt Garage Door provides the best garage door repairs in southern Michigan and northern Indiana. Our garage door repairs include garage door motor repairs, broken garage door springs, broken garage door cables and pulleys, broken garage door openers, garage door remotes and garage door panels. We offer garage door repairs on all types of garage doors and garage door brands. We are available to help with your garage door, so just give us a call at 574-266-7978.
Michiana Garage Construction
Proffitt Garage is a highly trained and experienced contractor offering Garage Construction throughout Michiana. We have built many garages throughout Mishiwaka and South Bend and everywhere in between. We build our garages with superior structural integrity that will last long beyond the average life expectancy, so it protects your investment for the future. Don't cut corners, get your garage built with good quality materials and Proffitt Garage.
Pole Barn Construction Michiana
A pole barn or pole building is constructed with post-frame construction. Pole barns have are typically built with no basement, a high ceiling and wide open areas. A pole barn is a great alternative to traditional construction because of its construction. It is usually faster to build a pole barn then a standard building reducing costs, plus it has no load-bearing interior walls so you have a lot of flexibility to your new pole barn.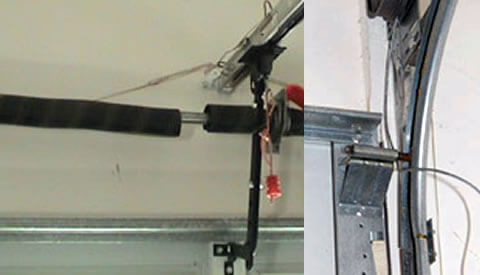 Contact us to get started, 574-266-7978
We offer a 100% Guarantee
on all our work!